Scott McCloud's "My Obsession With Chess"
Just thought a few of you might like to read My Obsession With Chess by Scott McCloud.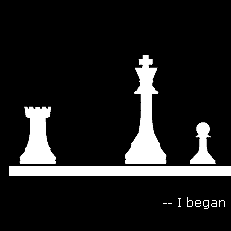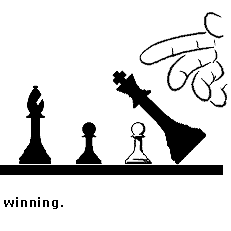 I personally never got into chess to that extent. Apart from playing games with friends and my dad occasionally when growing up I only really got a little past knowing the rules and some basic tactics. In fact for a while I lost any interest in chess at all, but I always felt like chess was something that I should be good at. So after starting to play a few games with my friend Ian again, I decided that it was time to start learning chess properly.
Rather than reading books and studying I figured the best way to learn was to actually play games. The trouble being that spending an hour or two on a chess game seemed like quite a luxury. So instead I decided to combine chess my main obsession - programming. Hence Chrss was born.
Now two years later I've played (and finished) over 200 games - nearly one a week. Whilst I'm definitely not the best player I feel that I've definitely improved a lot. The correspondence-style of play also works really nicely for me, as I can fit in several games of chess around everything else.
I look forward to continuing to play many more games of chess in the coming years.
updated: Aug. 20, 2009, 9:43 a.m.
---